Sensicore Classic Star 7/16 in.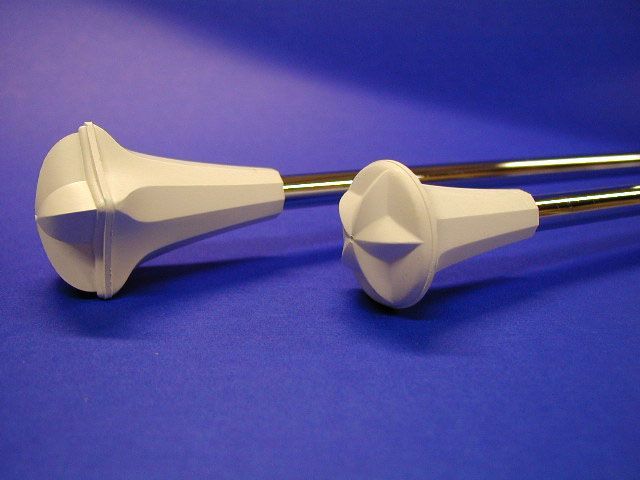 Click to enlarge
SensiCore is a patented technology designed to absorb the vibration. A frequency tuned polymer core, located inside the shaft, eliminates up to 70% of unwanted vibration.
SensiCore radically improves feel and provides twirlers the ability to practice and play longer because it decreases the harmful effects of 'shock' on the hands, wrists, elbows, and shoulders.
The Sensicore Classic Star is available in 7/16in. plain shaft with inert rubber. Inert rubber is also called 'dead' rubber because it has no memory. When you drop this baton it absolutely stays where it falls. The ball and tip rubber is softer than the regular Super Star baton.
Be the first to review this product.
Add a product review for Sensicore Classic Star 7/16 in.
Star Line Baton Co., Inc. 1660 Benson Road Cookeville, TN 38506 USA P: 931-528-7829 F: 931-528-7827