Sensicore Lite Star 7/16 in.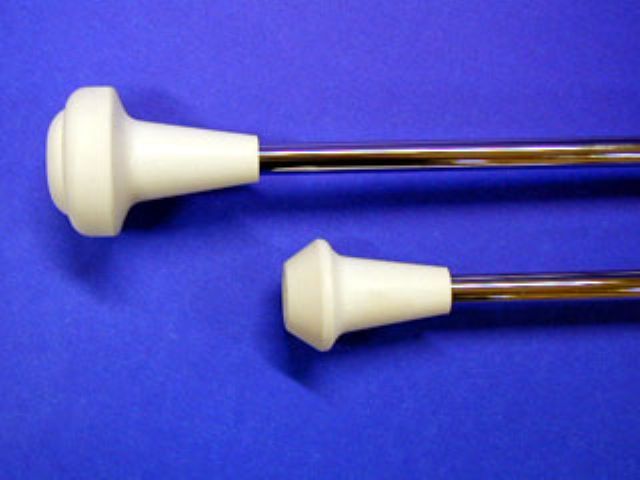 Click to enlarge
SensiCore is a patented technology designed to absorb the vibration. A frequency tuned polymer core, located inside the shaft, eliminates up to 70% of unwanted vibration.
SensiCore radically improves feel and provides twirlers the ability to practice and play longer because it decreases the harmful effects of 'shock' on the hands, wrists, elbows, and shoulders.
The Sensicore LITE STAR baton is a world class competition baton available only in the 7/16 inch shaft. It is truly the baton that can do anything the athlete can do. It is balanced perfectly for fast rotation, rolls, and ease of handling for contact material.
Tyler introduced these to me my first year as UND's Feature Twirler. I am so in love with this baton! Not only does it feel amazing, I no longer have sore wrists after long practices, which means more practice time! Love this Baton! I twirl for an NFL and NBA team now, and have my own baton troupe, and we all use this Baton. The Baton of Champions!!!!!!!!!!!!!!!!!!!!!!!!!!!!!!!!!! Thanks, Tyler and Starline!
Holly
Add a product review for Sensicore Lite Star 7/16 in.
Star Line Baton Co., Inc. 1660 Benson Road Cookeville, TN 38506 USA P: 931-528-7829 F: 931-528-7827