Flag - Red/White/Blue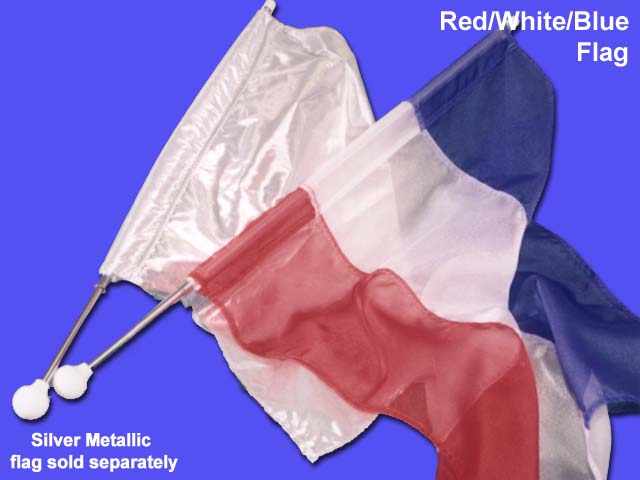 Click to enlarge
This flag has a panel of white, a panel of blue, and a panel of red all in one flag. It is designed to fit the Twirl Star Shaft..
Order flag size to fit the corresponding Twirl Star Shaft size. The 25 inche is Juvenile, 28 inch is Junior, and 32 inch is Senior.
Be the first to review this product.
Add a product review for Flag - Red/White/Blue
Star Line Baton Co., Inc. 1660 Benson Road Cookeville, TN 38506 USA P: 931-528-7829 F: 931-528-7827