Three Color Finger Pom 6 Inch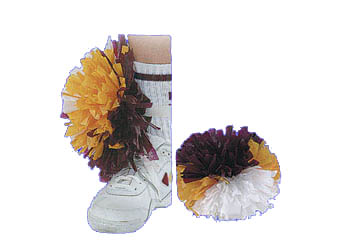 Click to enlarge
A great way to keep your hands free during your routine! Holds firmly to your fingers, wrist,ankle or pony tail with a 3/4 inch wide elastic band.
All poms are pre-fluffed.
Poms are priced per each pom. NOT in pairs. Minimum order is 10 poms per order. Order CAREFULLY, poms are custom made and nonrefundable.
Production time: 20 days, plus shipping time.
Be the first to review this product.
Add a product review for Three Color Finger Pom 6 Inch
Star Line Baton Co., Inc. 1660 Benson Road Cookeville, TN 38506 USA P: 931-528-7829 F: 931-528-7827